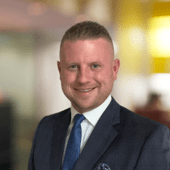 Mark Scott
Talent & Recruitment Partner – Rural & Projects
I am responsible for developing and delivering a UK-wide recruitment strategy, which supports the growth of the Rural & Projects business division within Savills.

I have more than ten years of experience in HR and recruitment having worked for a FTSE 100 global tech organisation, a hypergrowth fintech and a market-leading international gaming company.

My passion for recruitment started many years ago when it became clear that bringing in talented people directly correlates with how a business performs. That's what really excites me and makes me want to find and nurture talented people to help strengthen a business.
Please reach out to me if you are interested in any of our roles within Rural & Projects.